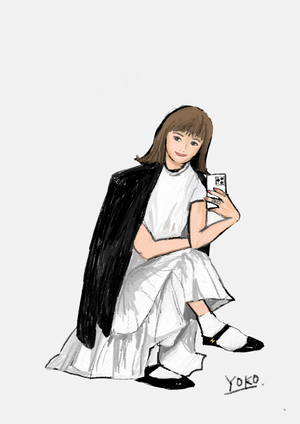 Sheer cotton skirt
ハリのあるシアーのコットン100%素材を使ったギャザースカート。重めの冬素材に合わせて欲しい、羽のように軽いスカートで、冬のコーディネートのバランスを楽しんで欲しいアイテムです。

Learn more
English

A gathered skirt using a fabric that firm ,sheer 100 % cotton.A light as a feather skirt that goes well with thick winter materials, and is an item we would like to enjoy the balance of your winter outfits.
Simplified Chinese

这款褶皱半身裙采用坚固、透明的 100% 棉质材料制成。轻如羽毛的裙子,适合搭配厚重的冬季材质,是您想要享受冬季服装平衡的单品。
Traditional Chinese

使用带有充实感的透明纯棉材料制成的打褶裙。希望您搭配厚重的冬季材料,享受这款轻盈如羽毛的裙子,以平衡冬季的搭配。
Korean

탄탄한 시어 코튼 100% 소재로 만든 개더 스커트입니다. 무거운 겨울 소재에 어울리도록, 날개처럼 가벼운 스커트로 겨울 코디의 균형을 즐기셨으면 하는 아이템입니다.